Dear Friends,
thank you for your feedback, your support & shopping with us.

Ms Pauline from Johor Baru,
"Hi ya , the cartridge I have been ordered it's just worth and great deal too . The packing was neat and protective of the item and it's also delivered so fast . The ink I used to print out extremely looks good ya . Thank you 😊"


Ms Thila from Petaling Jaya,
"I'm happy with the service provided. Response was quick and product received in good condition. Company website was an easy access as guidance was provided for the said product."

En Wan Idris from Ampang, Kuala Lumpur,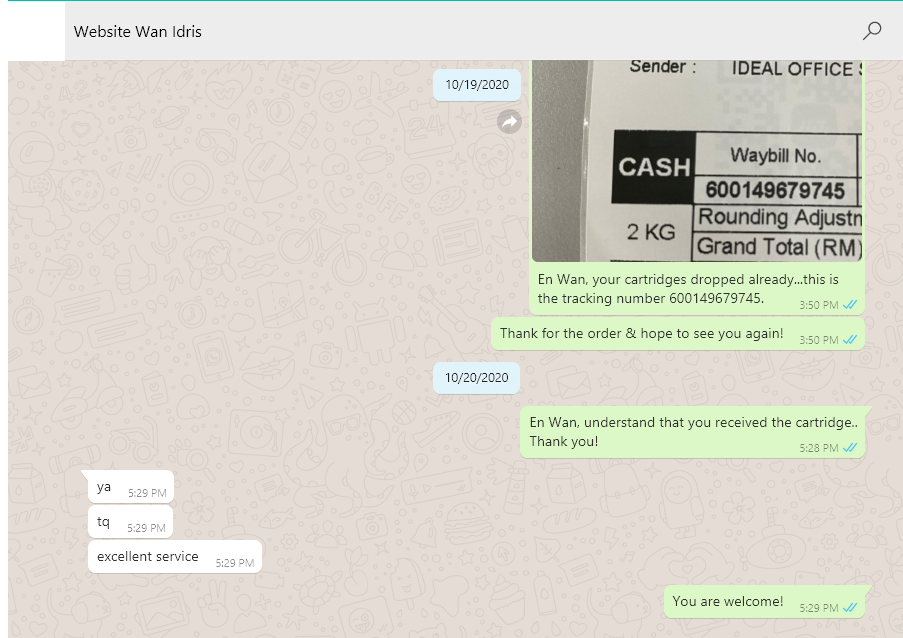 Ms Liew from Penang,
"The service And quality of the product are good."

Ms Voon from Cameron Highland Pahang,

Ms Jessy from Jalan Ipoh, Kuala Lumpur,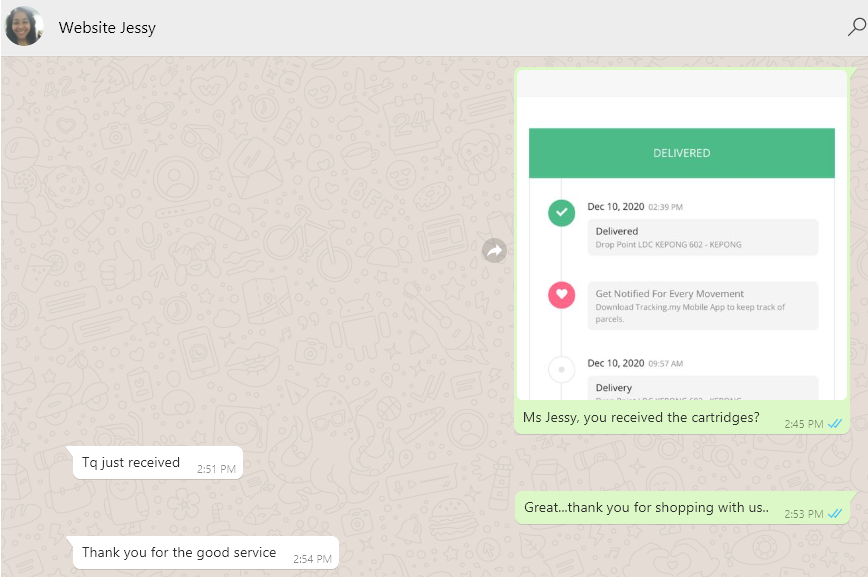 CIk Hana from Segambut, Kuala Lumpur

Mr Yamunavathi Balan from klang, Selangor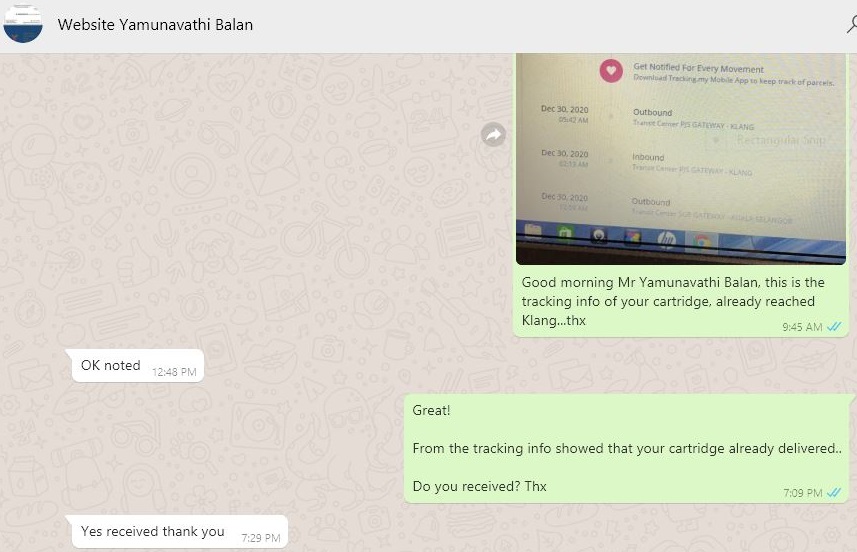 Ms Lim from Seremban,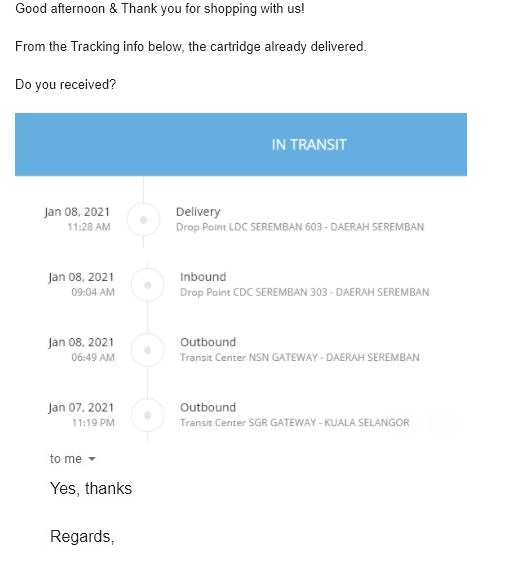 En Mokhtar from Kuantan,

Mr Chua from Kuala Lumpur,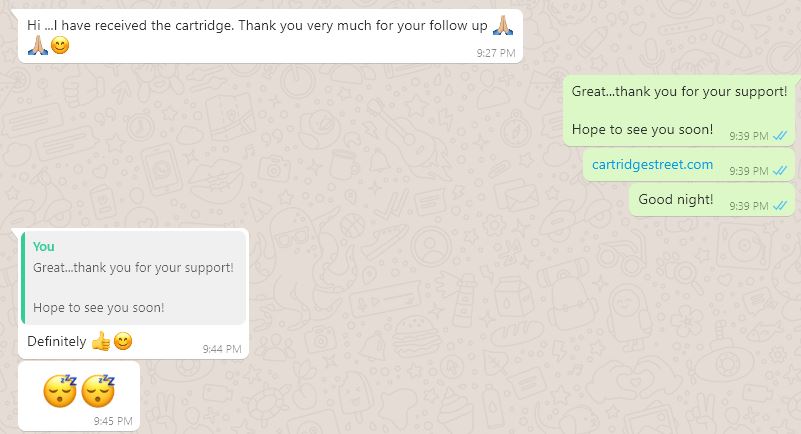 Ms Angel from Johor,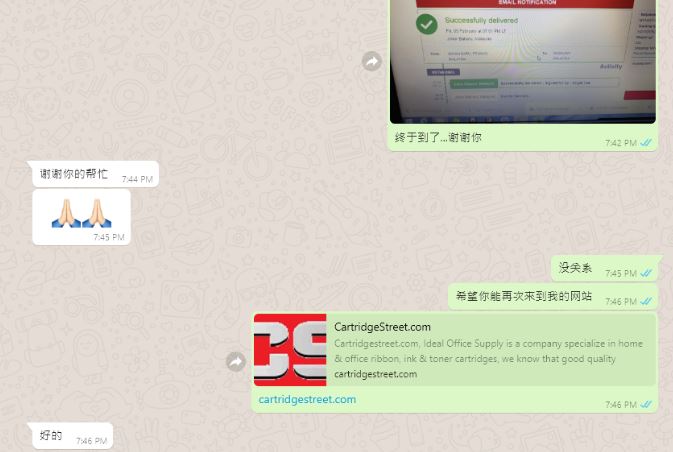 Ms Nicola from Batu Caves,

Badri Hanif (Peguambela & Peguamcara) Co from Kedah,

With your feedback above, we will continue to improve our service.